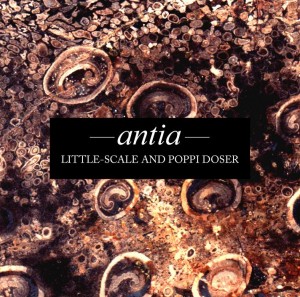 A recent project saw little-scale collaborate with electronic music composer and researcher Poppi Doser. Antia – the resultant eight track EP – is best described as ambient and smooth sonic landscapes, interrupted by harsh and rhythmically complex lo-fi beats.
A work of contradiction, Antia manages to create a convincing merger of various stylistic elements. Poppi provides field recordings, plays piano and sings, and little-scale is on the SEGA Mega Drive and Atari 2600.
This post was submitted by Sebastian Tomczak.