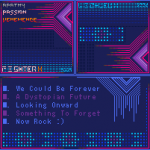 Rollicking Chipthump from CrunchyCo (Update your site!). Bit Shifter Approved.
Over 17 minutes of soothing, low bpm LSDJ material, with an uplifting end. I made all of these tracks within 2 days… I hope you all enjoy the Apathy Passion Vehemence release from Crunchy Records.
via Forums | 8bc.org – Online Chiptune Media Sharing.