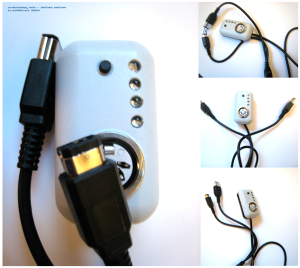 Get one while you can!
Arduinoboy Mini is a hand-made MIDI communication device for the Nintendo Gameboy for use with homebrew music software such as LittleSoundDJ, Nanoloop, and mGB. Features:

– 4 Modes: LSDJ Sync, LSDJ Keyboard Mode, Nanoloop sync, mGB mode

– Powered is provided by the Gameboy. No batteries or external power supply required.

– Small form factor (1″ x 0.75 x 2.5″)

– LED based beat counter & MIDI activity indicator.

– Only device commercially available that includes mGB support for full MIDI communcation with the Gameboy.

– Open source code and schematics available for further customization

– Limited run of 10 available exclusively on 8bitpeoples.
via 8bitpeoples.