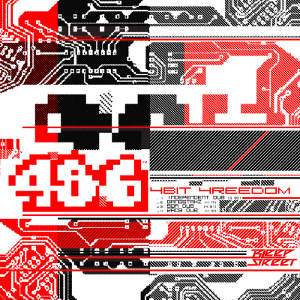 486 aka the486kid is a true inspiration in the current Chipstep sound. His music was inspired by the early 90?s Scandinavian Demoscene and developed through travelling with Technomadic Sound systems of the wild woods of Cascadia.

"4bit 4reedom" is the EP that brings us 10 years of research and production of pure digital soundwaves generated from hardware soundchips or samples recorded live through mid-90?s sound cards. After all this time, he has come out of his cave and is ready to share his dedication for Dub and Lo-tech music.

The 4-track EP, features a selection of tracks from 486?s Nintendub sessions of 2010. The EP was produced entirely in a solar powered mobile studio using a combination of vintage Samplers, Atari computers and modified NES consoles to get the ultimate Squarewave Chip-Bass experience.