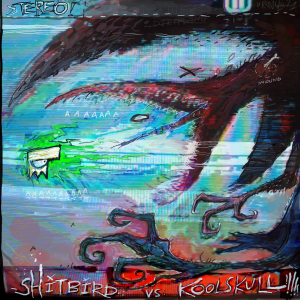 "Awesome! Now, you try it."
Gary looked at the wall very closely. It was red brick, 2 meters tall, and divided the neighborhood in half. He slowly ran his fingers over it, feeling the rough surface thoughtfully. He gazed deeply into the earthen red bricks nearly entranced.
"Just do it!" Don bellowed at him.
via BETA044 – Shit Bird vs Kool Skull – One Minute Thrashes | Betamod.