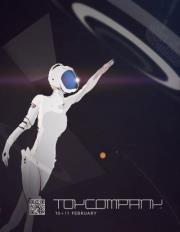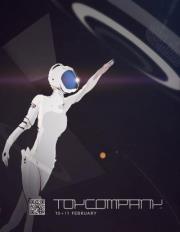 Toy Company is really proud to start 2012 with this Big Chipmusic Festival !
Prepare yourself for 2 days of intense chipmusic, partying and drinking !!!
Friday February 10th & Saturday February 11th 21:00 – 3:00
Jackie & Judy
6512 avenue du Parc
Montreal, QC
15$ for 1 day but only 20$ for
2 days !!!
This is what we call a great deal ! :D (Tickets Coming soon !)
LINEUP :
??? [Montreal]
Aliceffekt [Montreal]
Battle Lava [Montreal]
Br1ght Pr1mate [Boston]
? ? ? [ CIRCLE TRIANGLE SQUARE ] [Montreal]
Das Mörtal [Montreal]
DEADBEATBLAST [Ontario]
DJ Pie [Paris]
ExileFaker [New York]
Pocaille [Montreal]
Rhinostrich [New York]
Shrimps [New York]
STARPAUSE [San Francisco]
XC3N [Montreal]
Xyno [Joliette]
VJ Albiréo [Montreal]
VJ DEADBEATBLAST [Ontario]
VJ Invader Bacca [New York]
VJ XC3N [Montreal]
Also featured: Exclusive installations from the Mount Royal Game Society!
More details + precise schedule to come !
All the infos on the Facebook event :