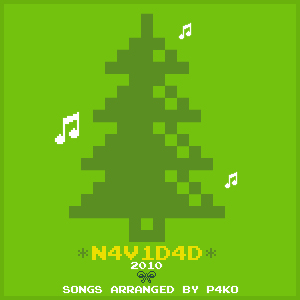 Hi!,im Francisco aka P4KO and i want to share with you my mini Christmas EP called: N4V1D4D 2010: A Chiptune Christmas,i made some arrangements mixing old nes themes with some of my favorite christmas carols.
You can stream & download the album here for FREE:
Well,that's everything,this is my gift to you guys
Best regards from México and Happy Holidays!
P4KO
This post was submitted by Francisco Ramírez.