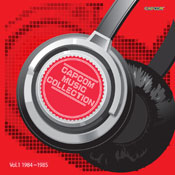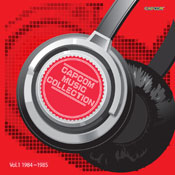 https://www.sumthingdigital.com/AlbumDetails.aspx?albumid=5401
SUMTHING ELSE MUSIC WORKS RELEASES CAPCOM® MUSIC COLLECTION VOLUME ONE
Retro Game Music Classics from the 8-Bit and 16-Bit Era
New York – November 21st, 2011 – Sumthing Else Music Works, through its licensing relationship with Capcom U.S.A., Inc., a leading worldwide developer and publisher of video games, proudly presents Capcom® Music Collection Volume One: 1984 – 1985. This exclusive collection features classic video game music from the 8-bit and 16-bit era created by Capcom Sound Team such as Commando, Ghosts 'N Goblins® and 1942. Capcom Music Collection Volume One is available for digital download at www.sumthingdigital.com, Amazon MP3, iTunes® and other digital music sites. The album was arranged, produced and mastered by Billy Bell for Sunnyside Sound NYC.
Tracklisting:
Vulgus
Son Son
Pirate Ship Higemaru
1942
Exed Exes®
Commando
Ghosts 'N Goblins
Ghosts 'N Goblins Continued
Gun Smoke
Gun Smoke Continued
Section Z
Section Z Continued
1942 (NES)
Ghosts 'N Goblins Hunter
Self-Realization
For more information on Sumthing Else Music Works and its complete catalog of video game soundtracks, visit www.sumthing.com and www.sumthingdigital.com.