I promised to use TCTD as a spam enginine for relevant projects, and here is a doozy.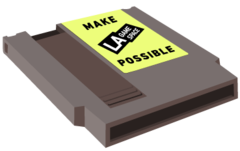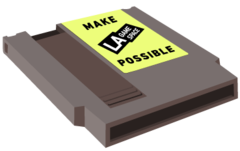 What is LA Game Space?
LA Game Space is a nonpro?t center for video game art, design, and research, where people of all backgrounds can discover the potential of games together. The Space supports four core activities: Exhibitions, Talks/Workshops, the Artist Residency, and Research Labs. Everyone worldwide may freely participate in our events via live-streaming and archived recordings.
You can donate here:
Make LA Game Space possible—Best Game Bundle Ever for $15! by LA Game Space — Kickstarter.
And for a limited time you can donate directly here and get rare NES cart albums from:
NO CARRIER, BATSLY ADAMS, ENSO, ALEX MAUER, ANIMAL STYLE, AND PHLOGISTON!
http://donate.lagamespace.org/
We now resume our regular retirement.