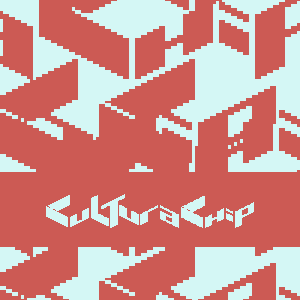 In the realms of CulturaChip you can find a constantly growing community, based as a central point of meeting of musicians, coders, graphic artist and enthusiasts of the retroarts from countries where spanish and portuguese are spoken.
It's mainly composed as a conglomeration of forum+mail list+wiki+irc+metanetlabel, where the forum conform the battlefield arena for sharing your last work and that's where the action comes, as we got a bunch of releases since the forum started. We're going to see a little bit of those.
Maybe this will look like a bunch of heterogeneous releases without a strong cohesive factor between them. CulturaChip is not a netlabel nowadays, it wasn't inteded to be that way, but rather
a cohesive effort to share and learn from all the forces present in their global and local shapes.
A good place for taking the pulse to this community is their SoundCloud group, turned into a webradio, and if you want to stay up to date, you may also like to check the releases subforum here.
Also you MUST check Lowtoy's catalog, one of the netlabels working closely to CulturaChip, where you may find very reputated musicians like Lautaro, Ralp (blipfest y0, remember?) or Snail (a sure bet for next blip ;) ).
Those guys are well compromised on bringing you good (and mostly free =D) music to your ears, so, who can give out this extense offering?
Editor: Thanks to PaK-Zer0 forputting this round up together. If your label wants a nice overview of release we've might of missed just submit it!