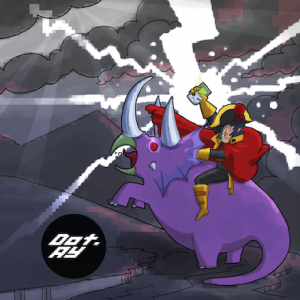 Dot.AY wanted to be a paleontologist, instead he makes music on gameboys. This is an EP of dinosaur themed Chip Bass, an exploration in wonky beats, wobbly bass and all in all a LARGE sound. Created entirely using a single Gameboy to try and make the biggest fiercest least Video Game related sounds possible.
1. Bambiraptor
2. Dayglodocus
3. Dandyceratops
4. Shit Drop
5. Thumpasaur
Download now
Also check out the new Website designed by Entter
This post was submitted by Dot.AY.