Sad news from the Bali Chip Scene.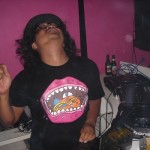 Je Deviens Dj En 3 Jours writes:

If you're a micromusic user, you might know a song called Decoupage : Decoupage

If you're indonesian you might have heard this song at Pestamikro festival Vol.1

If you're an 8bc user, you might have heard my remix of this song.

If you're an 8bc user, you might have heard his song on the DMG D&B compilation of this song.

Behind that music, there is a guy called Fajar, you can also call him Mas Jar-wo, or Godard, and he left us today.

Godard hosted me in Bali with JW86 and Local Drug Store during our tour, and I can't stop crying when I remember all the good moments we had together.

It hurts a lot to see how life sucks so much.

Even if you're not here anymore, you'll stay forever in our minds with your music.

I think he deserves it, so I'm asking to the people that are interested by giving him a last goodbye, to contact me if you wanna participate to a compilation dedicated to Godard.

Thanks

Jules.