This has been a great  year for oldschool demo production. The quantity of productions has increased, however this brought with it an increased number of QUALITY productions among them. It was hard to select the nominees! Among all these, I warmly welcome back the Amiga producers.  We had a ton of new Amiga demos this year and this only makes me happy. Also, we had very solid output in most of the dedicated and open demoparties like Breakpoint, Assembly and tUM. The increased interest in oldschool computers as demomaking platforms has led as well to more machines being pushed towards their limits like they never did before.
With this trend, we also see an increase in "crossover-ing" between chipmusic and demoscene. A lot of chipmusic artists have ventured into the demoscene, and a bunch of demoscene artists have gathered more exposure in the eyes and ears of chipmusic aficionados. However, judging from the votesheets submitted for the 2009 TCTD awards by our readers, there's a widespread, appalling knowledge of the demoscene. Not only most sheets were empty in this category, a bunch posted stuff that wasn't even related. Come on kids, we post a lot of demoscene material for you, pay some attention! There's a ton of awesome stuff to discover within. I promise more stuff in 2010 so you can fill up that slot in next year's Awards (and not suggest that we nominate a record pressing company for "demo production" :O)
Not wanting to steal any more of your time, I hereby present you with the Demo nominees:
Andropolis by Booze Design & Instinct (Commodore 64):

Booze Design does it again. Teamed up with Instinct, they deliver a punching production for your Commodore 64.
Cernit Trandafir by Dead Hackers Society (Atari STe):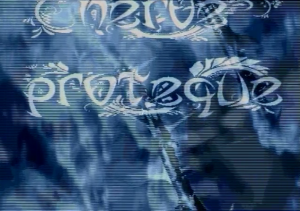 It may not be superflash, but what it does it does with good quality. I love the resolution and soundtrack on this one. It was a tough call between this and Suretrip II
Syntax Infinity by Tulou & Traktor (MSX2):

Not a very popular platform, the MSX2 receives an amazing demo at Breakpoint 2009. It should have won the compo.
Future 1999 by PwP (Commodore VIC-20):

Even though PwP prods are pretty similar, this time around they have managed to use samples for some SPOOKY voices saying freaky shit.  I love it.
VIA by Neurotypical (Acorn BBC Micro):

OK, it might not be very inspired, but this  shit is hardcore. It's video + digital audio streamed off a fricking BBC Micro. Many points for hardcoreness and rare platform usage.