Source: CSDb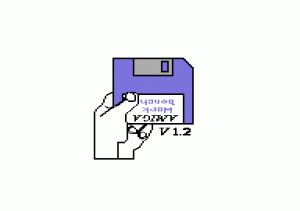 TRIAD, the well-known C64 demogroup, brings us a new production dedicated to the breadbin's bigger brother (or as they said, "younger cousin" ;D), the Commodore Amiga 500.
A collection of 8 songs, covered from their Amiga MOD originals, transformed from 4 digital channels to 3 synth channels, is what you will find in this nice musicdisk. Ne7 and dalezy are the men behind the musicmaking, while Spot(also from Amiga demogroup Up Rouugh) took care of the graphics, and iopop has crafted the coding.
My disk's favourites? No Future and Introghost.
SOUNDS OF THE AMIGA VOL.1!
(watch out for Vol.2!)