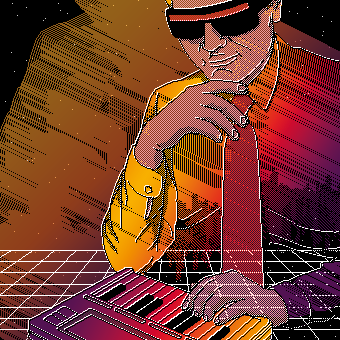 Finally out on SSR!- "Memories Of The Future", a retrofuturistic compilation focusing on synthastic visions from the forgotten past. this is the sountrack for exploring lazerchip, spacetune, electrodisco, and many other unknown genres to mankind -enjoy!
Tracklisting:
Mr. Nissness · Nightfall / Emissary
Poke-1,170 · Destination Yesterday
Goto80 · Disco Dengu
Les Aventures Sous La Mer · Determined Porpoise
Failotron · Return To Chiba City
Steve · Jacking In Space
Boomlinde · Inner Workings
Twilight Electric · Ganymede
Yerzmyey · electrobot
Tom Woxom · GTG
Alexei Bespalko · Snowflakes
8GB · 216 Digits Of Pi
Tommy Walker III · Flight Mode
The Robot Scientists · Landing on Mars
Jellica · Diiisscos Deux
Rico Zerone · Spheredivers (Extended)
Artwork by: Nazzilla > http://nazzilla.com
Compiled/curated by: Rico Zerone
Download link: http://www.selectstartrecords.com/ssr02 … uture.html
This post was submitted by Rico.