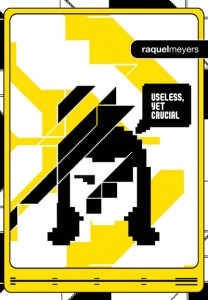 A surreal and amusing compilation of works developed by 8bit graphic artist and performer Raquel Meyers, where fighting washing machines and killer lego ducks battle it for a pixel perfect finish. useless yet crucial brings together some of raquels most precious works to date and throws down some great new tracks unseen, aswell as 11 remixes and collaborations with some of the top computer chiptune artists and a kool krew of pixel pushers.
Artists include: goto80, los punsetes, glomag, bubblyfish, tr1c3, sajama cut, psilodump, la belle indifférence, tubular balls, fredmoth, jellica
This post was submitted by Jellica.